Ways to Contact Miami Club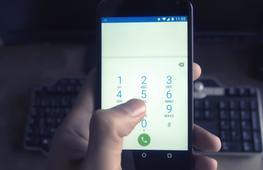 Miami Club Casino takes its customers seriously, and this is why we have provided plenty of options for American players who need support for any reason. Unlike many other websites today, our agents are here for much more than just to resolve issues; they can discuss gaming strategies and much, much more with just a few clicks of the mouse. We pride ourselves on our agents, and if you need to contact Miami Club for any reason at all, we have worked hard to make it simple, easy and completely effective. They are always friendly, knowledgeable and multilingual, so language is never a barrier for our valued customers and you could even use your mobile device.
There are two different ways in which our customers can reach us, and these are live chat and email. Our live chat agents are a click away anywhere that users see the conversation bubble icon as they browse our site. Unlike some other casinos, our live chat is available 24 hours a day, seven days a week and 365 days a year for our players' convenience. Email support is also available around the clock, and we ask our customers to allow us up to 24 hours to provide a response. To reach us, simply send an email to support@miamiclub.im. We also ask that our customers include their usernames so that we can look up account information if it is necessary for answering a question.
We also ask that our customers verify their accounts before any real money transactions take place, and this requires our patrons to contact Miami Club with some information. We provide a faxback number that makes everything as simple as possible, and the entire process rarely takes more than two or three business days. Finally, we would also like to mention that players must personally request to be included in our VIP club. Anyone who would like to do this can send us an email to our specialist group at vip@miamiclubcasino.im to be considered. The rewards for doing so are vast and we will be more than happy to discuss this with anyone who may be interested in joining.