Information on Casino Tournaments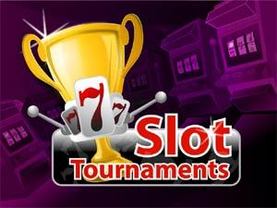 There are many different tournaments at Miami Club Casino that are focused on slots, and they vary based upon whether it is a daily, a weekly or a monthly tournament. The daily tournament offer is always a Freeroll slots tournament that starts at midnight and ends at noon in the player's local time zone. It is free to enter this tournament, and the daily prize of $200 has been claimed by many American slots players.
The next item on the Manhattan Club Casino tournament schedule is the Weekly tournament. Here, there are four different games you can play. Each one has an entry fee of $0.75 but has different payouts. Weekly games include Dr. Love, Birds of Paradise, Cash Grab and Wheel of Chance. These games pay out anywhere from $250 to $500 to the top contenders. All players have to do is play the games during the allotted 24 hour period and remember that there is almost always a tournament ongoing.
Finally, players can really win big when it comes to the monthly tournaments. Entry fees for these vary from $1.00 to $2.00 and can pay out anywhere from $1,500 to as much as $10,000 or more - or perhaps even the pot which grows based upon the number of people who enter the tournament. This means that your winnings here could be substantial! If you enjoy slots, then we encourage you to participate in our daily Freeroll tournaments as well as our weekly and monthly no deposit bonus promotions for the chance to win some lucrative prizes!