Secured Gambling: A Sigh of Relief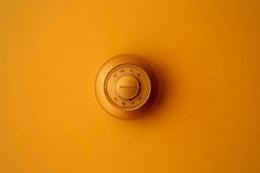 Safe gambling is a top priority for many Americans, and this is especially true for those who choose to spend real money while enjoying themselves. Here at Miami Club Casino, we take your security and safety very seriously. Prior to our launch, our website and software was rigorously tested by unbiased third parties in order to make sure that we deliver you an excellent, safe, and entertaining gambling experience. We use 128-bit Secure Socket Layer (SSL) encryption technology to help ensure that all of your personal and financial information is kept safe at all times. We also use platforms that exceed industry standards to process each one of your safe and secure deposit and withdrawals.
We will never tolerate any illicit or fraudulent activity at Miami Club Casino. Part of our safe online gaming policy is to strictly monitor our site for anything that seems fraudulent. Please keep in mind that we will immediately terminate any account and perhaps even prosecute any account that is determined to have acted illegally, fraudulently or illicitly. Because we have the right to verify our members, we may ask you to fax or email us certain bits of information at any time. This information includes your ID, a photocopy of any credit card you have used on our site, photocopies of credit card statements and even a signed release that shows your authorization to use these cards.
Although we understand that faxing or emailing this information can be a cumbersome process for many of our players, we do so in order to promote safe gambling and make sure that your personal and financial information is protected at all times. We want to make sure that we maintain the integrity of every single transaction that occurs on our website, no matter how large or small. In this manner, we can effectively protect all of our customers from fraud. As always, we appreciate our customers' cooperation when they are asked to verify their information and we apologize for any inconveniences that our policy may cause. If you have any questions about this policy or about our casino in general, please do not hesitate to contact us.