Cash Roulette Games For USA Gamblers At Miami Club Casino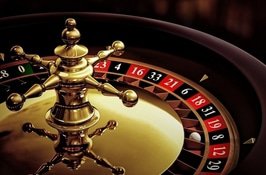 At Miami Club Casino, we offer free and cash roulette games for USA gamblers. The adrenaline rush that comes with victory when money on the line is of course not the same when things are free, but that's not the point. A lot of preparation goes into setting up a cash account when playing at an online casino, and the relaxation aspect of free games is welcoming to many people. If you're never played for real money on the Internet, it is best to do research about payment methods, deposits, and getting the most out of bonus offers. Luckily, we offer some great bonuses are here for those around the world, including cash roulette games for USA gamblers.
Most European countries have more options than US players, although people from France, Germany, and Greece all face complicated legal situations. Get to know the laws in your country, first off. The UK, for instance, is a gamblers paradise, because the government prefers to make gambling legal, and then regulate and tax the practice.
Some of the most respected licensing authorities, including Malta, Gibraltar, and Alderney, are connected to the British legal system by history. UK participants have hundreds of sites to choose from, while their American cousins have relatively few. This is what makes us very worthwhile. We cater to all people, across the pond or not. Even if you don't pick us, we recommend doing a background search on any site before depositing money into an account.
No deposit bonuses for USA gamblers are not easy to find. As stated above, there are relatively few legit gaming halls online in the United States, and most transfer companies won't accept US deposits or withdrawals. That has changed in the recent years, as companies locate themselves overseas, outside of American jurisdiction. Since credit and debit cards don't always work, eWallets are the big newcomer to handle transactions. In 2005, NETeller handled 75% to 80% of all gambling transaction on the Internet. This got the US Justice Department's attention, which is bad. These days, NETeller is just one of many that handle this service. Skrill and Click2Pay are also popular choices.