A Games Preview from Miami Club Casino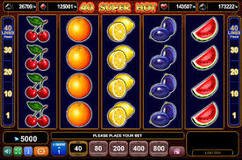 It's hard for anyone to just jump into a brand new online gambling venue and make a deposit, and that's exactly why we here at Miami Club Casino have worked hard to put together this games preview. There are many different kinds of players out there and everyone likes something different, so taking the time to understand what's available can have a huge impact on the venue that is ultimately chosen. For example, if you're a slots aficionado, you're not likely going to have a lot of fun at an establishment that offers only a handful of these titles. Instead, you'll want to find something that offers plenty of styles, themes and features to keep you interested in coming back for more.
What about blackjack? This is a favorite among those who like to have an edge over the house since a great deal of strategy is required to be truly great at it, and we're happy to provide several different variants from which you can select. Of course, there's always the classic 21, but options like Vegas Strip and Double Exposure seek to break out of the mold and give you something a little extra. The same can be said for poker, too. Some people enjoy single-player options against the house like five-card stud, but others are into multiplayer Holdem options that are almost all about skill. The choice is always yours.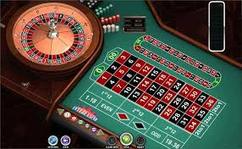 The Miami Club games preview doesn't stop there, however. We're proud to offer up a craps table that closely mimics those in live establishments and although the atmosphere may be different, we can assure you that the excitement surely isn't. Roulette is another favorite that we've managed to secure from our provider, and you can find it in the Mini, American and French styles here. If you're interested in learning more, feel free to take advantage of one of our many bonus offers and give us a shot. You might just get lucky and win a huge jackpot right off the bat, but we can guarantee that you'll have a lot of fun even if you don't.