Understanding the Downloading Process at Miami Club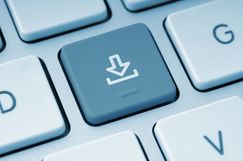 Before you can truly enjoy everything that we have to offer in the USA, you must first understand the software downloading process at Casino Miami Club. First and foremost, please read the requirements as they pertain to your computer and operating system to make sure that your machine is capable of the installation. Once you've done this, everything else is as simple as clicking a few buttons. The download process has been made incredibly easy thanks to our software providers, and we're sure that you'll experience no trouble at all for a chance to enjoy a welcome bonus and games.
We've placed links all over our website that you can click to start the downloading process. Once you've done this, you'll see a prompt on your screen asking you to 'Run' or 'Cancel'. Be sure to click 'Run' here to get started, and you might notice that there is a dialog box at the bottom of your screen showing you how far it's progressed. After this part is finished, another prompt will ask you if you want to install the software, so you'll need to click 'Install' here. You'll need to read the terms and conditions carefully before proceeding and then sit back and wait while your machine does all of the hard work for you. Our suite is quite small at just under 500 megabytes, so it won't take up too much space on your hard drive.
Now, once the installation is complete, the last thing you'll need to remember is that the actual games haven't been installed on your computer. The first time you choose to enjoy a new title, you'll likely receive a prompt telling you that the client needs to download files to allow you to play. Simply click 'Okay' or 'Yes' here and a few MB of information will be retrieved from the internet. Once this has completed, the title you selected will open automatically. In the event that our software isn't compatible with your operating system, don't worry. You can enjoy our online casino gamess in a Flash version directly through your browser, but you'll still need to create an account if you want to do so for real money.